World class application laboratory
Litt-C and our partners, joining venture together, have built up a world class laboratory for the worldwide semiconductor and biochemical markets. All our experiments are led and instructed by a group of famous, well-experienced Japanese experts. Please refer to the page "ANALYSES" for details.
About Us
Litt-C has long been the first-class supplier of various filter membranes and nanofiber materials used for the manufacturing of filtration devices for semiconductor/photonic devices, speciality chemicals, biochemistry, life science, LCD and Optical media industries.
With our long industry knowledge, huge investments in application laboratory, R&D tema, and ISO qualified assembling factories, we have created the most advanced NexPore™ Filtration in the year 2005 and managed to become a well known name in the industry within a short period of time.
With our extensive market and product knowledge of our own lab, R&D team and extremely high production standards, we are able to make almost every filtration-related product our customers have a demand for. Our drive is not to follow the market but to create new innovative filtration products with improved quality and generate cost reduction in order to succeed in today's competitive markets.
We believe in total customer satisfaction. Our manufacturing standards are the highest in the semiconductor and biochemical industries. We only make first-class products and our service is second to none.
We have a large market share in the industries of semiconductor, microelectronic, specialty chemicals, FPD, pharmaceutical and are now expanding our business worldwide. We hope to continue serving you now and in the future and we more than welcome anyone new.
NexPore™ filter media provider:
Litt-C corporation consists of the most innovative and advanced filter membranes, specializing in UPE (Ultra-high Molecular Weight Polyethylene), Nylon 6,6, UPP (Ultra-high Molecular Weight Polypropylene), Hollow fiber, NMB (Nano-Melt-Blown Filter), highly-asymmetric PS/PES, asymmetric PTFE, none-dewetting PTFE membranes.
Our research and development on all filter membranes are in anticipation of what our customers will need for the next generation of semiconductor and biochemistry developments. We have been workiing together with several world­class membrane manufacturers in Holland, Germany, USA and Japan for over 10 years.
NexPore™ filter assembler:
Our filters are assembled by the ISO9001: 2008, ISO14001: 2004 and GB/T 28001: 2001 certified manufacturer. The factory engages Japanese technical and quality manager and adopt  rigid Japanese quality control method in production. Total number of employees are more than 620 in the year 2016, have 2300 sq-m class 10000 clean room and produce at least 1000,000 pcs filters per year.

Semiconductor

Biochemistry Science

Life Science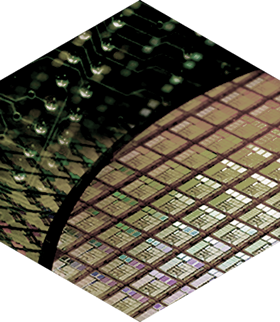 Speciality Chemicals